Integrity Is The Prerequisite
Leading Manufacturer's Representative for Electronic Components in the Eastern half of the U.S.
RQ In All That We Do
Rathsburg Quality is our way of doing business!
Passion For Orders
67 Years, Over $3.5 Billion in Electronic Components Sold, and More Passionate than Ever!
Featured Suppliers

Wide range of passive devices, including inductors, resistors, potentiometers, contacts, fuses, and switches.


Qualcomm invented 5G breakthroughs that are taking on some of the world's biggest challenges.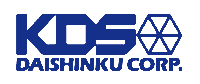 Frequency control devices, crystals, tuning fork crystals, and TTL Devices.